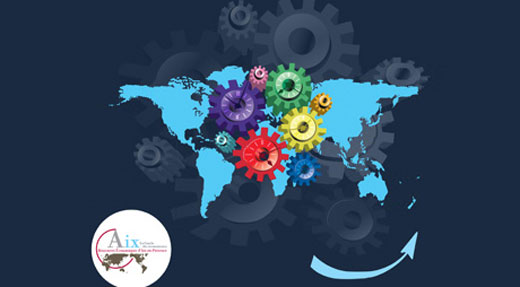 13th Rencontres Economiques d'Aix (Aix Economic Forum)
The 2013 edition of the Rencontres Economiques d'Aix-en-Provence took place from 5 to 7 July. Organised by the French think tank Cercle des économistes, this year's forum was on the theme of "The Clash of Times.
The World Economy, Between Emergencies and the Long Term", or how politics, finance, industry, education, research and development all have their own different notion of time but still need to co-exist in harmony; how can we reconcile urgency and creativity with the need to prepare for the long term?
The speakers (economists, politicians, business and union leaders, authors, etc.) looked at themes such as the concepts of acceleration, mutation and rupture, crisis resolution (urgency/long-term), demographic transition, the construction of a unified Europe, the environment and training.
This year, the forum also gave students a chance to have their say with the competition "Inventing 2020", open to 18-28 year-olds studying any subject. Participants were asked to give their vision of the future, highlighting the main challenges and issues at stake. The authors of the 100 best presentations were asked to take part in the forum, and the winners played a key role in the debates and in drafting the forum's conclusions.
 
Published on 5 September 2013.