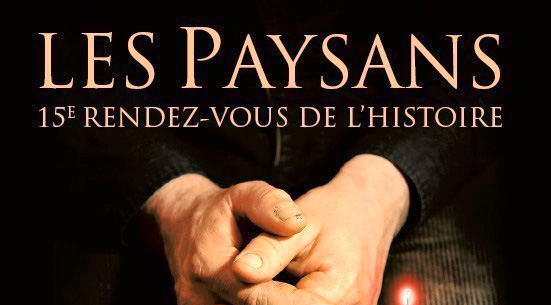 15th 'Rendez-vous de l'histoire'
The 15th 'Rendez-vous de l'histoire', the annual history lovers' convention and a favoured destination of history teachers in particular, took place in Blois from 18 to 21 October 2012. The featured theme this year was "The peasant farmer". Over the four days, more than 300 conferences and debates as well as a book fair, educational workshops and exhibitions were held.
The history of the economy as it relates to that of peasant farmers and agriculture was presented through different genres:
- Conferences and debates on subjects such as: the history of innovation and change in farming, major farming crises, farm work, farming in war time, farming and sustainable development, and the Common Agricultural Policy (CAP) and globalisation
- A "history café" focusing on the theme "Peasant farmers and the black market"
Costa-Gravas' new film, "Le Capital", was premiered in the presence of its director.
The festival was open to all and free of charge.
For more information go to the 'Rendez-vous de l'histoire' website
 
Published on 8 April 2013.