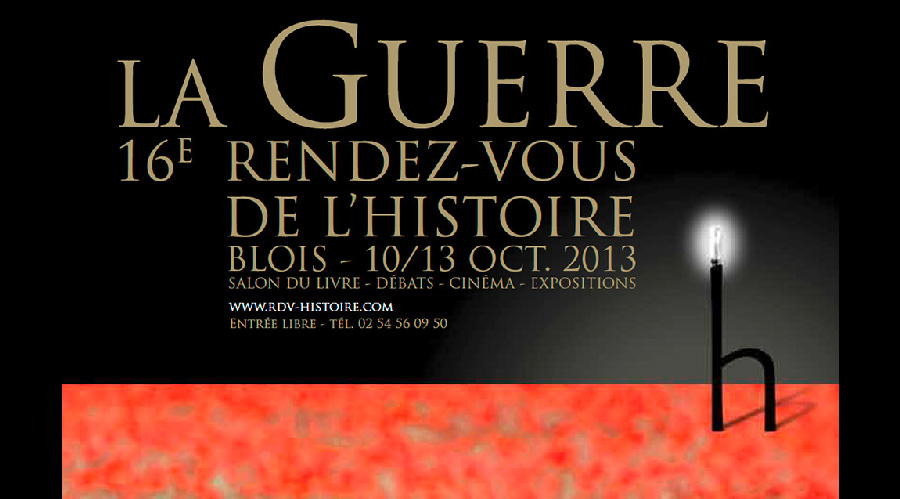 16th Annual History Festival in Blois
From 10 to 13 October 2013, the town of Blois in the Loire Valley held the 16th Annual History Festival, an event for history lovers and teachers. This year's theme was "war".
The festival took place over four days and comprised some 300 conferences and round tables, as well as a book fair, film screenings, debates, workshops and a selection of exhibitions.
A number of the events focused on the economics of war:
- The challenges of economic war
- Modern wars: economic wars?
- Wars and conflicts in cyberspace
- War and energy
- Does money make war?
- Money, the sinews of war?
- War: an economic opportunity?
- A social history of the First World War
- Slavery: an ongoing war?
- Feeding towns during periods of war
- Is famine always a weapon of war?
- The CGT and war: trade unions, pacifism and internationalism
- Life during wartime in the Middle Ages
- Making peace
- The history of weapons, from the Bronze Age to the atomic age (exhibition)
To find out more, visit the 16th Annual History Festival website
Published on 11 October 2016.