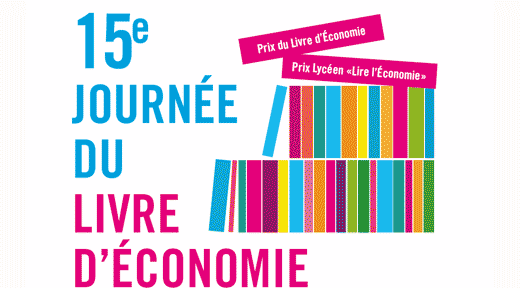 2013 Economics Book Day
The 15th edition of the Economics Book Day was held on 12 December 2013 at the Ministry for the Economy and Finance. The aim of this annual event is to familiarise the public, and especially students, with the language of economics.
The theme for the 15th edition was "Tomorrow's Growth". The event opened with a speech by Christian Noyer, Governor of the Banque de France, followed by a presentation of an IPSOS survey and a series of debates. The following prizes were then awarded:
- The Lire l'economie ("Reading the economy") prize for sixth-form students, presented by the Education Minister, Vincent Peillon. The winners are chosen by a panel of final–year students. The 2013 finalists were: Michel Aglietta and Thomas Brand, for Un new deal pour l'Europe ("A new deal for Europe"); Gaël Giraud for Illusion financière ("Financial illusion"); and Emmanuel Todd and Hervé Le Bras for Le mystère français ("The French mystery"). The 2013 prize went to Gaël Giraud.
- The prize for the Best Economics Book, selected by a panel of high-profile figures and presented by the Minister for the Economy and Finance, Pierre Moscovici. The finalists for 2013 were: Odile Benyahia-Kouider for L'Allemagne paiera ("Germany will pay"); Mathieu Delahousse and Thierry Lévêque for Cache Cash ("Hide the cash"); and Dominique Méda for La mystique de la croissance ("The magic of growth"). The prize went to Odile Benyahia-Kouider.
The day closed with a debate between sixth-form students and the two prizewinners.
Further details can be found on the website of the event's organisers, the association Lire la Société
Video – Students from Lycée Carcouët in Nantes talk about the economy
(Recorded by Bercy's "economy cafés" for the 2013 Economics Book Day)
Published on 2 April 2014.