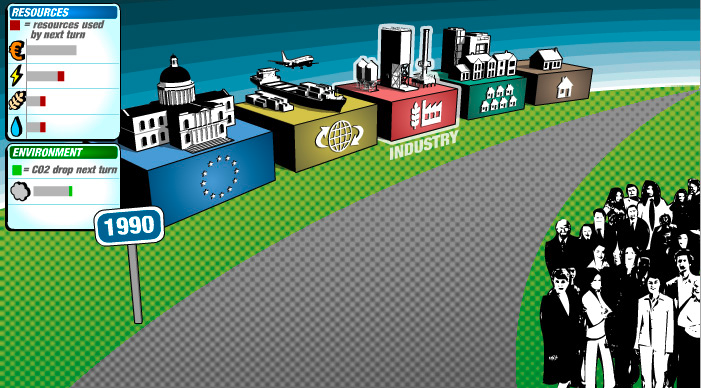 BBC Climate Challenge
This game challenges you to take decisions in the fight against global climate change. You play the president of the European Union. You must choose between several policies in various areas (trade, industry, housing...) and negotiate with major international partners in Europe.
Source: BBC (British Broadcast Corporation)

Objective: The aim is to fight against climate change while maintaining economic activity and remaining popular with voters. Unforeseen natural events punctuate the game. Newspaper articles and popularity of the president are among the factors to be taken into account.

Type: Simulation

Audience: 15+

Language: English



Published on 7 October 2013.