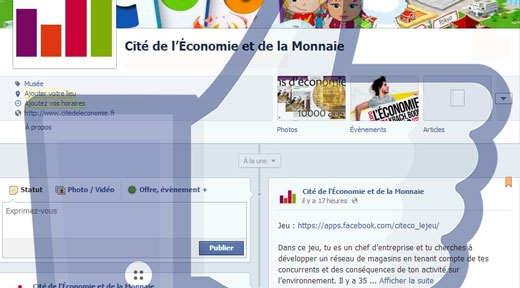 The Cité de l'économie launches its official Facebook page
The Cité de l'economie is already on Twitter, Youtube and Flickr. You can now follow it on Facebook.
Social media provides an ideal opportunity for us to reach out to the general public and promote their understanding of economic issues and challenges.
Our Facebook page, Facebook de la Cité de l'Économie will initially be devoted to our 1st serious game, Cit€co, but we will also be posting information on our latest publications, how the project is going and any events we are involved in (exhibitions, conferences, etc.).
Feel free to post your comments, suggestions or questions on our wall.
Published on 4 September 2013.