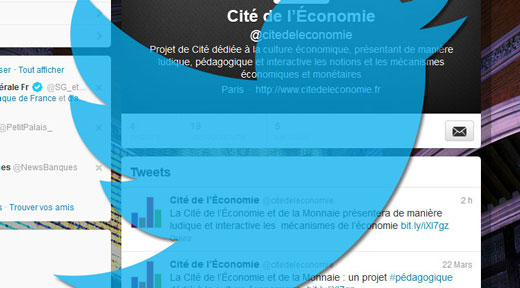 The Cité de l'Economie et de la Monnaie opens its Twitter account
Already on Youtube and Flickr, the Cité de l'économie et de la monnaie now offers his Twitter account @citedeleconomie.
To follow our publications, news of the project, events that, for some, we participate (seminars, conferences, exhibitions, ...), etc. ..
Feel free to subscribe and retweet!
Published on 11 April 2013.