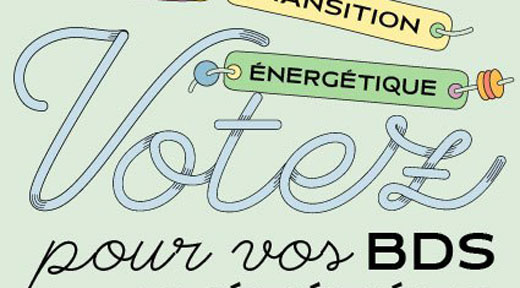 Energy transition illustrated
During the national debate on energy transition, the blog "Au-​​delà des lignes" (specialized in issues related to electricity transmission) organized a comic contest. More than 30 artists, amateur or professional, each made six comic strips that meet the criteria of the contest.
Comics must illustrate the following two challenges:
- A world with more renewable energy,
- Or a more responsible energy consumption.
Internet users had until June 28 to vote for their favorite comic strips. Based on this vote, a professional jury selected the best comics.
To learn more about the energy transition: site of the national debate, set up by the Ministry of Ecology, Sustainable Development and Energy.
 
Published on 5 September 2013.