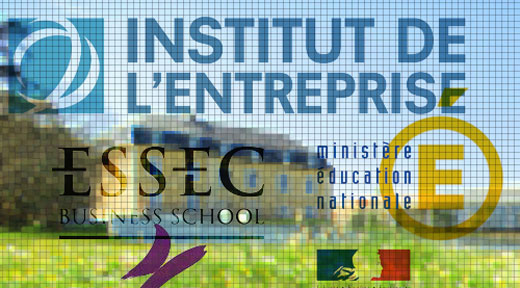 Entretiens Enseignants-Entreprises 2013 (2013 Teacher-Business Forum)
The 10th edition of the Entretiens Enseignants-Entreprises will be held on the Veolia Environnement Campus in Jouy-le-Moutier (95), on 27 and 28 August 2013.
Organised by the Institut de l'entreprise (French Business Insititute), in partnership with the Economic and Social Sciences (SES) General Inspectorate, the Direction générale de l'enseignement scolaire (DGESCO or the French Education Ministry's Directorate General for Schooling) and the Conseil d'Analyse Économique (CAE, or French Economic Analysis Council), the Entretiens Enseignants-Entreprises are aimed at fostering ties between the worlds of business and of economic teaching.
The event consists of 2 days of conferences and workshops where teachers, economists and company executives can exchange ideas and opinions. Teachers taking part are given access to videos, slideshows and case studies that they can use to help prepare their lessons.
This year, the main theme will be "International Financial Flows and Globalisation", covering subjects such as international trade, inshoring and offshoring, emerging countries, global competition, competitiveness, crisis contagion, exchange rates, financing, employment, migration, climate challenges and regulation.
Video presentation (french):
Published on 5 September 2013.