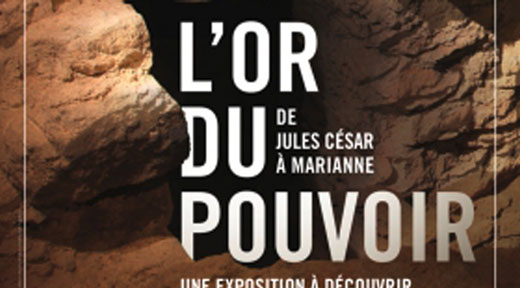 The Gold of Power, from Julius Caesar to Marianne
The Archaeological Crypt of Notre Dame in Paris is currently hosting an exhibition of gold coins: "The Gold of Power, from Julius Caesar to Marianne".
It displays a selection of gold coins and objects illustrating the historical peoples and figures that influenced the destiny of Paris in their day: the Parisii, Julius Caesar, the Emperor Julian, Philip IV the Fair, Charles V, Napoléon III, etc.
The exhibition circuit passes through ten stages, from ancient Gaul to the Third Republic. It also provides numismatic information: the metals used, weights, manufacture, iconography, etc. Throughout the exhibition, interactive digital installations and 3-D reconstruction enable visitors to dive into the past.
The exhibition offers young visitors a game-circuit and guided tours.
Free introductory visits have been scheduled for teachers on 21 September and 19 October 2016. A teacher's kit is also available (presentation of the exhibition, tour stages, teaching suggestions for follow-up in class, etc.).
For more information, visit the Archaeological Crypt of Paris website.
Published on 6 October 2016.