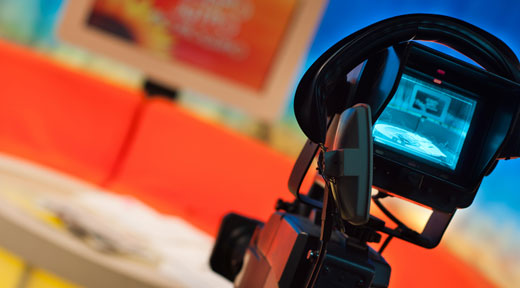 I film the job i like – 2014
"I film the job i like" is an educational video competition created by leCanaldesMetiers.tv and sponsored by the Ministry of Education.
Its aim is to raise awareness among secondary school students as to the different professions and the working world.
For this competition, the task of the participating students was to investigate, understand, reformulate, summarise, interview, reconstruct and suggest. In all, 25,112 students from 901 schools participated, under the guidance of their 2,449 teachers. In total, 1, 112 projects were submitted in 2014 in the form of videos of up to 3 minutes. These films were sorted into categories corresponding to ten or so themed projects suggested in cooperation with the competition's partners.
The panel of experts (from academia, the corporate world, the media, etc.) was chaired this year by Serge Moati, film-maker and journalist. The panel awarded its Claps (clapperboard prizes) on 20 May 2014, at the Grand Rex cinema in Paris. As in previous years, particular focus was given to projects repre¬sen¬ting careers of the future and professions that are recruiting.
The 2014 prize-winners were
Diamond claps:
Il était une fois By tne Collège Bellefontaine (Toulouse, 31)
The chairman of the panel's personal pick:
Moteur By the LEGTA de Metz Courcelles Chaussy (57)
Golden claps by category:
available videos on the web tv
Find the complete list of all the claps on the Palmarès 2014.
More informations on the web site of the competition.
Published on 20 October 2014.