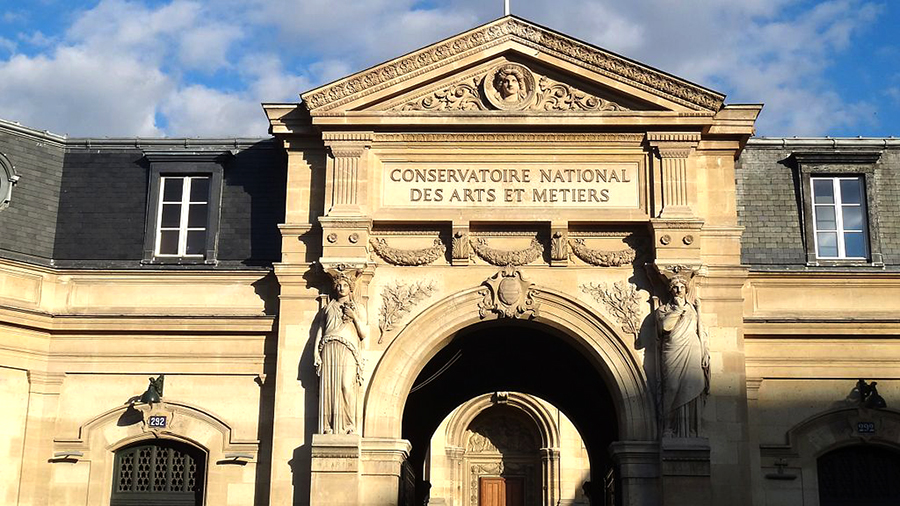 Informal Education in Science and Technology at the CNAM
On 10 April 2014, the Conservatoire National des Arts et Métiers (CNAM) held the 6th session of its seminar "Technology and science mediation." The theme of this session was: "Informal education in science and technology"

Non-traditional forms of education in science and technology, and their experimentation in various organisations ranging from museums to associations, were at the heart of discussions. Invitations to debates, educational workshops, meetings with professionals and researchers, knowledge building and participation are all different ways of lastingly raising public awareness of science and technology.

The two guest speakers, Valérie Lallemand-Breitenbach, cancer researcher at Inserm and vice-president of the association L'Arbre des connaissances, and Charlotte Drahe in charge of visitors at the Cité de l'économie et de la monnaie, shared their views on these forms of informal education.

In her speech (the text of which can be found below), Charlotte Drahe presented the general philosophy of mediation at the future Cité de l'économie et de la monnaie and the experiment conducted by the Cité during the 2013 Journées de l'économie (JECO). This experiment, entitled "How to build trust?", brought together teachers and secondary school students, a photographer, university economists and people living in the vicinity of schools. It took the form of an interdisciplinary educational project including photography workshops, a conference, a travelling public exhibition and a photo booklet.

For further information on the experiment « How to build trust » see the article

For further information on the session of 10 April 2014 see the CNAM website

See also the full programme of the seminar.

Published on 21 October 2014.