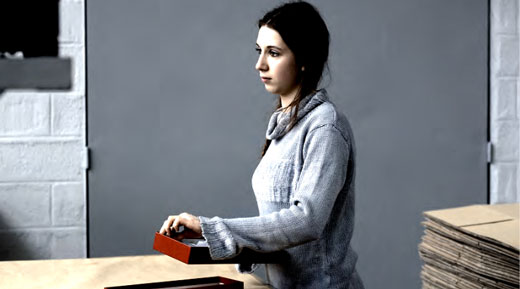 It's a hard job! Techniques and viewpoints
The Centre Photographique d'Ile de France (Ile de France Photography Centre) in Pontault-Combault (77), hosted an exhibition on the world of work, exploring day-to-day tasks through photographs, videos and installations. The exhibition ran until 30 June 2013.
The artists who took part explored themes such as the role of the individual, the relationship between work and space, and between the body and work, the role of tools, and social conflicts. Some of the pieces on display also looked at factory and office life and major transport infrastructure, as well as the life and output of the artist.
The exhibition sought to make the viewer question his/her own perception of the world of work. By choosing photography as their main support, the artists highlighted the links between heavy industry and photography, which both emerged at the same period, in the 19th century.
To find out more about the exhibition, click on Centre Photographique d'Ile de France
........................................
Photo credit: Olivia Gay, "Ouvrière sur fond gris" ("Female worker on a grey background"), from the series "Les ouvrières de l'Aigle" ("Female workers from Aigle"), 2008 © Olivia Gay
Published on 5 September 2013.