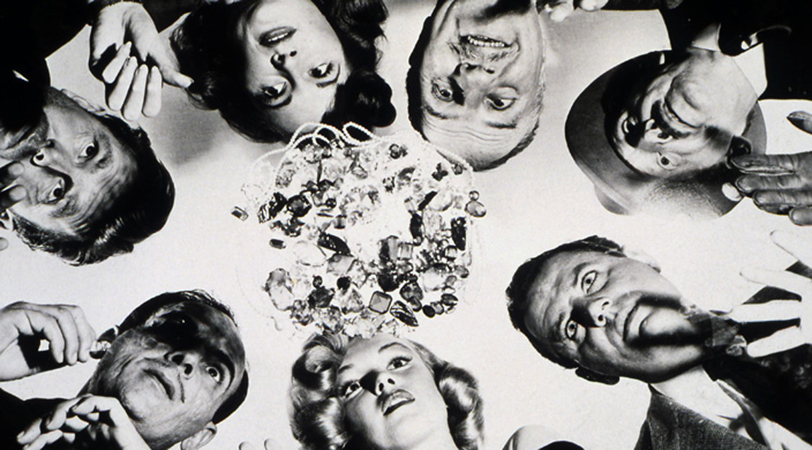 Money Can't Buy Happiness
Money is a recurring theme in cinematography, and one that has been explored in all genres, from the most serious to the most light-hearted: crime films, westerns, realism, comedies…
From 15 January to 28 February 2014, the Forum des Images in Paris (Paris film library) held a retrospective of 70 films, entitled "Money Can't Buy Happiness".
The event gave viewers the chance to discover, or re-discover, a selection of classic and contemporary films, including The Gold Rush (1925), The Grapes of Wrath (1940), The Treasure of the Sierra Madre (1948), Pickpocket (1959), Any Number Can Win (1963), Le Sucre ("Sugar") (1978), L'Argent ("Money") (1983), Raining Stones (1993), Match Point (2005), Bamako (2005), Cleveland Versus Wall Street (2010), and Louise Wimmer (2011).
The retrospective also comprised 10 conferences, including 3 on the theme of "Money Dialogues" (organised in partnership with the magazine Alternatives économiques, with contributions from economists).
For more details go to the Forum des Images website
........................................
Image:
The Asphalt Jungle © Christophel Collection
Published on 2 April 2014.