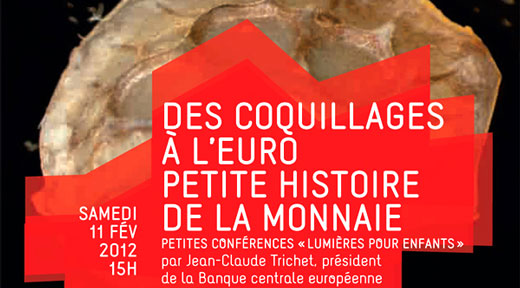 Money: a conference for children, 10 and up
Former Banque de France Governor and former European Central Bank President Jean-Claude Trichet presented the history of money to children at one of the Nouveau Théâtre de Montreuil's 'Little Conferences', on February 11th, 2012, at 3:00 pm.
This conference, which mainly addressed preadolescents, aimed at explaining where money comes from, how it has been created, and how it impacts the society we live in. Jean-Claude Trichet's presentation enabled the audience to understand better how money brings people together by making exchanges easier, while sometimes dividing them according to the inequalities it stresses.
The conference mainly addressed young people from 10 and up.
For further information and to book your ticket, visit the Nouveau Théâtre de Montreuil's website
Published on 18 January 2012.