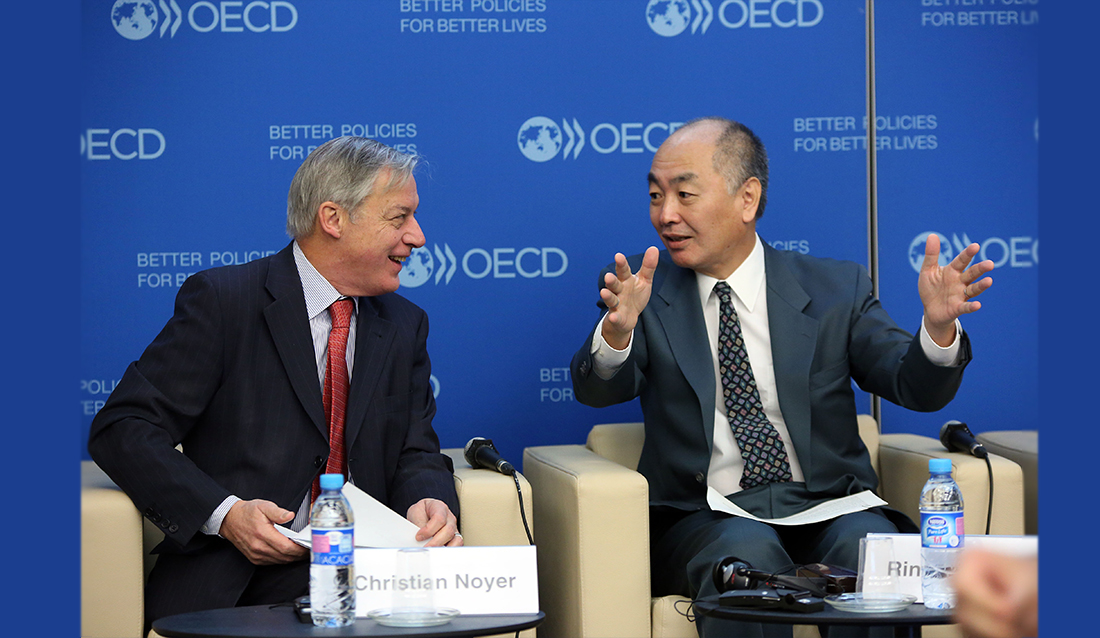 OECD Symposium to Advance Financial Literacy – 31 October 2013
On 31 October 2013, Christian Noyer, Governor of the Banque de France, gave one of the opening speeches in the international symposium on financial education organised in Paris by the OECD, its International Network on Financial Education (INFE) and the Global Financial Literacy Excellence Centre (GFLEC) of the George Washington University School of Business.
This symposium brought together participants from 65 countries: officials and experts from ministries of finance and education, central banks and other regulatory authorities, NGOs, researchers, etc. Its main goal was to assess financial literacy levels (and ways to measure such knowledge), G20 initiatives and national strategies for financial education, and the role of education systems and financial institutions.

In his speech (see text opposite), Mr Noyer recalled the importance for the general public to have a good level of economic and financial knowledge given the increasing complexity and globalisation of economies. He welcomed the start of work to devise a French national strategy in this area. He stressed that good knowledge of economics and finance on the part of all citizens contributes to the efficacy of central banks' monetary and financial stability policies. More specifically, Mr Noyer noted that the Banque de France's Cité de l'économie et de la monnaie project was part of efforts by different players, in particular teachers, aimed at the general public in France.

In the afternoon, during a roundtable on innovative ideas, Marc-Olivier Strauss-Kahn, Director General of Economics and International Relations at the Banque de France, presented in greater detail (see his English presentation opposite) the Cité de l'économie, whose scientific council and steering committee he chairs.

For further information on this symposium

For further information on the OECD's role in the field of financial education


........................................
Photos courtesy of: the OECD
Published on 13 November 2013.