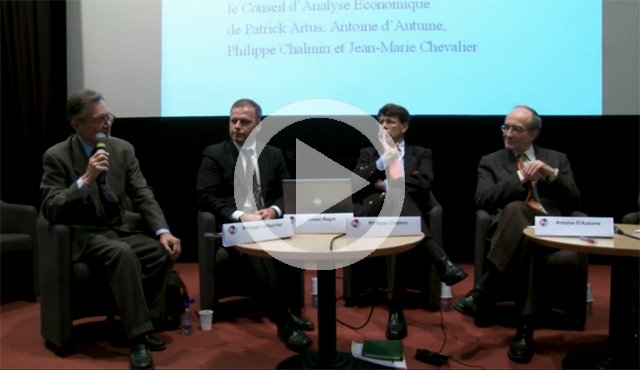 Surviving high and volatile oil prices
The apparent insensitivity of the global economy to the recent peak and subsequent fall in the oil price has given the impression that changes in the price of oil have only a minor impact.
However, the French economy has much to gain by making immediate preparations to operate within an environment of considerably higher and more volatile oil prices. Companies and households must invest and innovate to develop new energy-saving and eco-friendly production techniques and lifestyles. But, the scope of the redeployment needed and the associated economic and social constraints should not be underestimated. Discussions on the subject will benefit from the conclusions of a study conducted by the French Council of Economic Analysis in 2009.
- Source : Journées de l'économie 2009
- Objective : Understand the causes and consequences
of the oil price increase
- Audience : 16+
- Language : French
- Type : Video, conference



Video 1/3
Vidéo 2/3
Vidéo 3/3
Speakers
Philippe Chalmin
Professor, Paris at the Dauphine University
Antoine d'Autume
Economics Professor
François Moisan
Executive director of Strategy and Research (ADEME)
Lionel Ragot
Economics Professor at the Lille University
Philippe Lefournier
L'Expansion
Published on 21 September 2011.