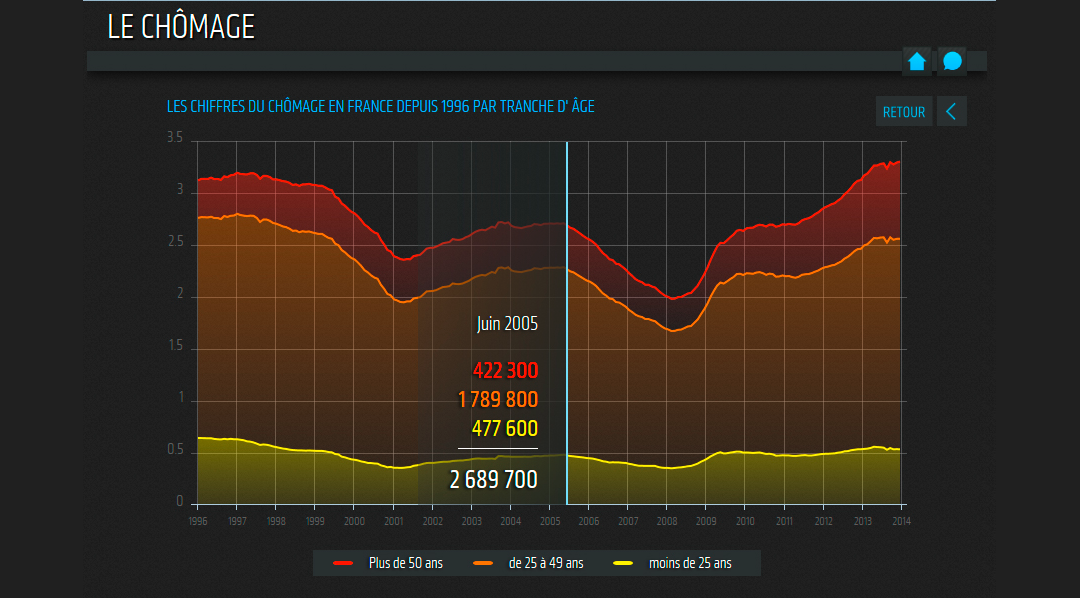 Unemployment (Idé)
French media agency Idé has created a series of data-visualisations providing an insight into the main statistics on unemployment, and showing how they have evolved over time (since 1975 for France) and across different geographical areas (French départements, European countries).
Statistics are broken down by age group (young unemployed and over 50s, for example) and gender. There is also a graphic showing the average time it takes for a young person to find a job, and a module containing definitions. Data are from statistics agencies Insee, Dares and Eurostat and from the OECD.

Language: french

Unemployment

For more information on the labour market and labour policies watch the video "The Labour Market":
Published on 3 April 2014.