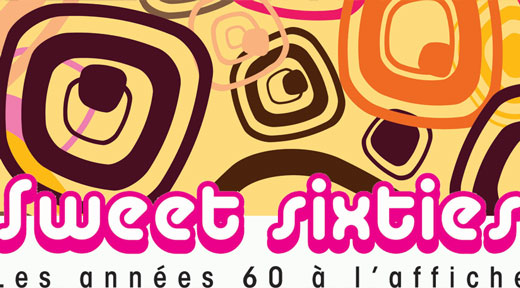 The 1960s and the new franc
The exhibition "Sweet sixties" is presented at the Charles de Gaulle Memorial, at Colombey-les-deux-églises, until May 31st, 2012.
18 posters from the sixties, lent by the Centre de l'affiche de Toulouse, invite the visitor on a historical journey back in de Gaulle's France, in the heart of a society witnessing major economic and social evolutions. At the time, advertisements proliferate to create new desires and to promote new products.
Among the important changes undergone by the French society at the time, the new franc is introduced in 1960, as reminded by one of the posters exposed which represents the Sower (la Semeuse), symbol of the French Republic reproduced on the new coins.
In addition to the posters, objects are displayed to illustrate the period, amongst which coins lent by the Monnaie de Paris and banknotes from the Banque de France's collections.
More generally, the Charles de Gaulle Memorial and the Cité de l'économie et de la monnaie cooperate around their common aim of proposing an interactive and immersive museum and pedagogical experience.
For more information, please visit the Charles de Gaulle Memorial's website
Published on 27 February 2012.