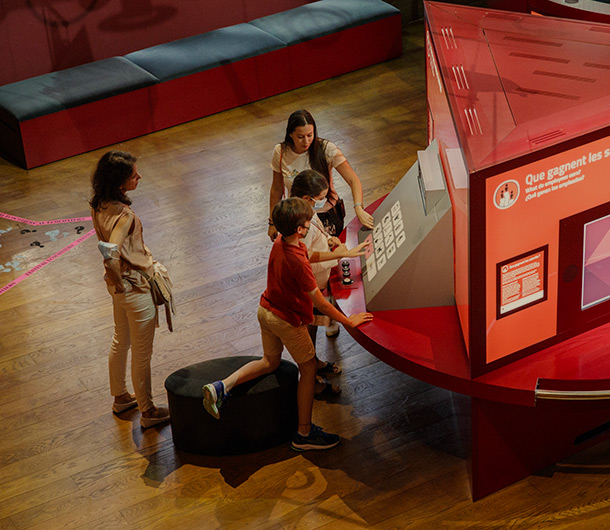 Our Activities
Personalize your visit
Citéco has something to suit all visitor profiles. Click on yours below to get relevant information and guidance.
The Citéco experience
As Europe's first ever museum devoted to economics, Citéco offers up an experience like no other, pairing education with heritage.
Through an interactive and entertaining permanent exhibition, as well as a wide-ranging cultural program (packed with temporary exhibitions, conferences, shows, etc.) the Cité de l'Économie beckons young and old, novices and experts alike to (re)discover economics and to play their full part in it…
All within a truly extraordinary historical monument: Hôtel Gaillard.
This striking town mansion, steeped in the Renaissance Revival style, was initially the home of a business banker before being converted into a Banque de France branch. Now accommodating the museum's collections, it makes for an altogether unforgettable visit!