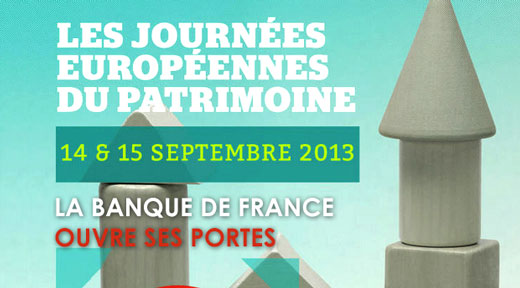 2013 Heritage Days at the Banque de France
On 14 and 15 September 2013, the Banque de France opened its doors to the public for the 2013 edition of France's Heritage Days.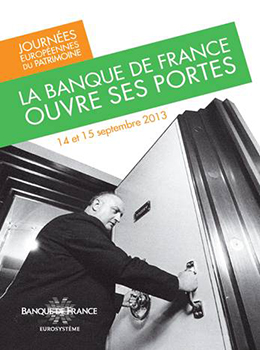 This year's event focused on four main themes: architecture, gold, banknotes and history.
Visitors were given the chance to view the ceremonial rooms at the Hôtel de Toulouse, including the famous Golden Gallery designed by the architect François Mansart, and the Governor's office. This year, for the first time ever, they were also given access to the new conference rooms.
As part of the event, the Banque de France organised three exhibitions on the theme of the national currency:
- An exhibition on gold, where visitors got the chance to see a 12 kg gold bar and 1 kg bar up close
- "Check your Banknotes", a fun, informational workshop designed to teach visitors how to recognise a genuine banknote
- Key dates in the Banque de France's history, an exhibition covering 200 years of France's economic, monetary and political history
To find out more (and view additional video material), visit the Banque de France website
Published on 5 December 2013.