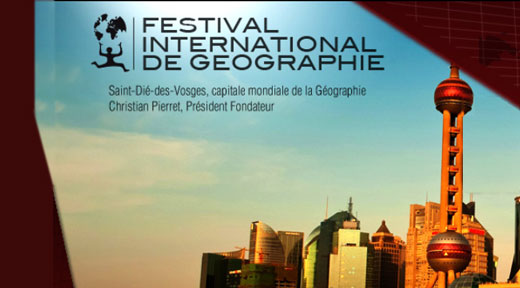 24th International Geography Festival
The 24th edition of the International Geography Festival took place in Saint-Dié-Des-Vosges in north-east France, from 3 to 6 October 2013.
The theme for this year's edition was "China – A Global Power". More than 50,000 visitors and 600 speakers took part in the four-day event, combining conferences, round tables, book salons, geography "cafés", workshops and film screenings.
As geography is closely linked to the economy, a number of the events focused on economic themes:
- The Chinese and globalisation
- Globalisation in everyday life
- China, the world's workshop and bank
- The rising global presence of Chinese companies: threat or opportunity?
- A new growth model for the Chinese economy?
- Overseas outsourcing and deindustrialisation
- China and the United States – the race for black gold
- The lithium road
- Natural resources and population growth
- Running an SME in China
- The role of Chinese ports in global container shipping
- Travels through China: the silk road
To find out more, go to the 24th International Geography Festival website
 
Published on 5 December 2013.