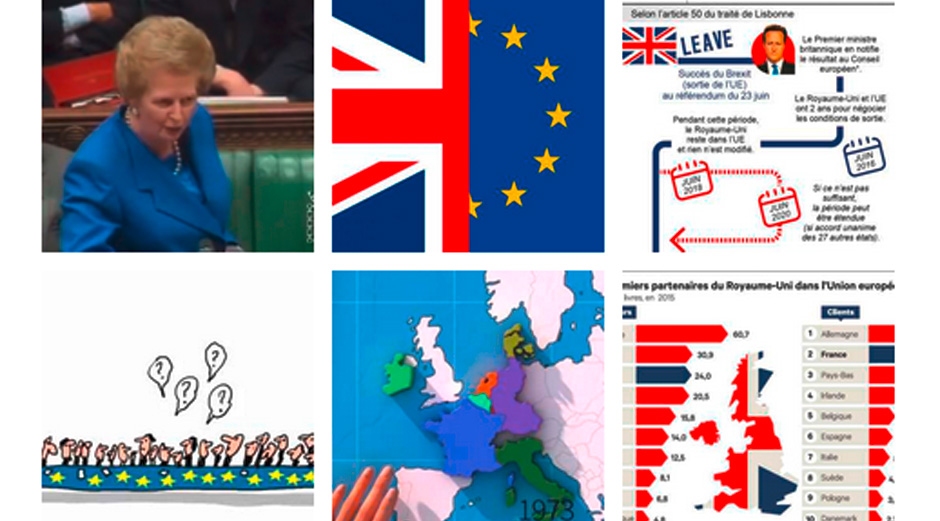 Le Brexit
Our selection of resources for a better understanding of the context and consequences of Brexit.
On 23 June 2016, the United Kingdom, by referendum, decided to leave the European Union: this is "Brexit".
On its Twitter thread, Citéco offers you a wide range of resources to help you gain a better understanding of the background, issues at stake and consequences of this decision. A variety of formats (videos, data visualisation, infographics, interactive timelines, etc.) are available for new insights on different aspects of Brexit: economic, financial, geopolitical, trade, historical, etc.
These resources are updated and added to automatically, as new developments occur.
By clicking on the link above, you can access each of the resources in our selection even if you are not a registered Twitter user. This said, we naturally strongly recommend that … you also join our followers on Twitter!
Our tweets are in French. Some of the selected resources are in English.
Published on 3 November 2016.