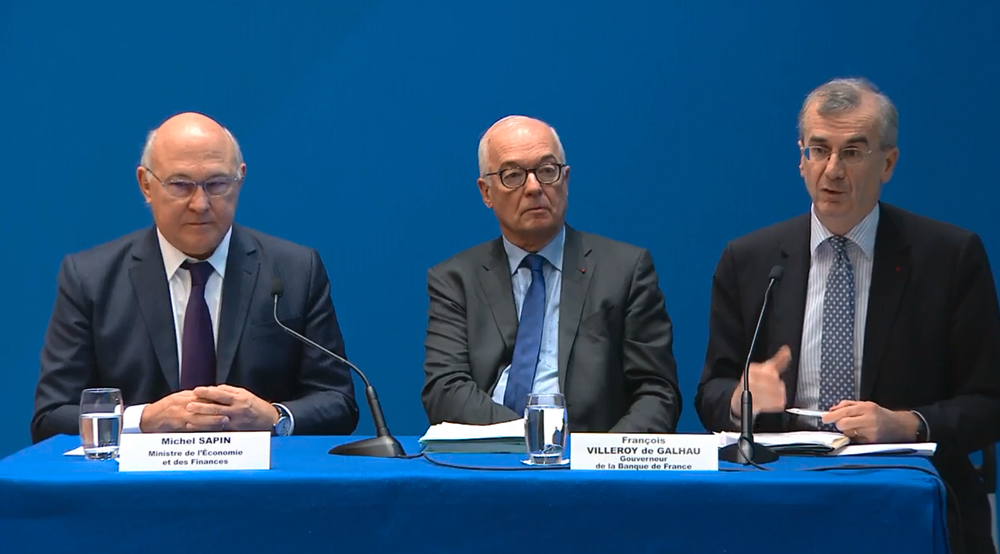 Press conference on Financial Education Strategy
The National Committee for Financial Education met for the first time on 20 December 2016. It launched the national financial education strategy to enable everyone to acquire greater fluency in financial matters and thereby reduce the inequalities in this area.
The main features of the strategy are the following.
It draws on the recommendations and principles laid down by the OECD and the G20.
It is also part of the national plan for combating poverty and fostering social inclusion, launched in 2013.
It is based on the analysis and proposals put forward by the Comité consultatif du secteur financier (Advisory Committee on the Financial Sector – CCSF) in its 2015 report.
It is aimed at a wide audience and especially young people and people in financial difficulty.
The strategy federates the actions of the various players already involved: public authorities (Ministries of the Economy and Finance, Education, Agriculture, Social Affairs, the Banque de France, the Autorité des marchés financiers), financial sector professionals, associations for consumer protection and the fight against exclusion, etc.
The role of operator for the implementation of the strategy has been entrusted to the Banque de France, which is already charged with processing cases of over-indebtedness and informing the public on issues linked to bank accessibility. It has signed agreements with a large number of education authorities. It has launched, in the field of economic education, the project of the Cité de l'économie et de la monnaie and the citeco.fr website. As operator of the financial education strategy, the Banque de France will act in close liaison with the various players concerned, in particular with two Citéco partners: the Ministry of Education and the Institut pour l'éducation financière du public ("La finance pour tous").
In early 2017, the dedicated web portal "Mes questions d'argent" will be put online, ensuring the widespread dissemination of financial education products and establishing a link to the sites of the different players.
In the second quarter of 2017, emphasis will be placed on the provision of educational resources for social workers.
In the second half of 2017, information kits, drawn up in partnership with the Ministries of the Education and Agriculture, will be made available to teachers.
For more information on the national strategy, and to see the CCSF report and the video of the press conference of 20 December 2016, click here.
Published on 15 March 2017.