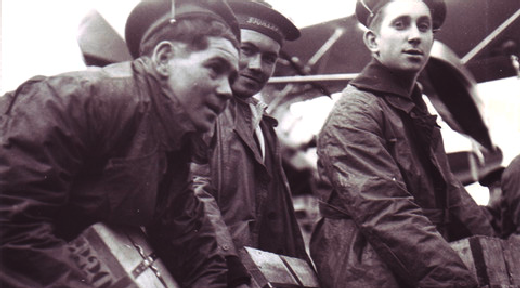 1940 – the disappearance of France's gold
This french documentary takes viewers back to June 1940, and the troubled times just before the German occupation of Paris.
Some 2,500 tonnes of gold, belonging to France, Belgium and Poland, lay closely guarded in the Bank's underground reserve, la Souterraine, one of the biggest vaults in the world. Sensing the danger, the Banque de France took steps to make sure it would never fall into the wrong hands, shipping more than 2,500 tonnes of the precious metal to the far corners of the earth, all in the utmost secrecy and in the space of less than a month.
Using historical reconstructions and eye-witness accounts,

France 5 network looks back at this turbulent chapter in France's history, and pays hommage to the Banque de France staff who saved the country's gold.

First aired on France 5 on 17 March 2013 at 22:05

To find out more, click on France5.fr

See the trailer:



Length: 52'
Written by: Alain-Gilles Minella and Jean-Philippe Immarigeon
Narration: Damien Boisseau
Directed by: Olivier Hennegrave
Produced by: Label Image, with the participation of France Télévision
Date: 2012

Published on 9 September 2013.