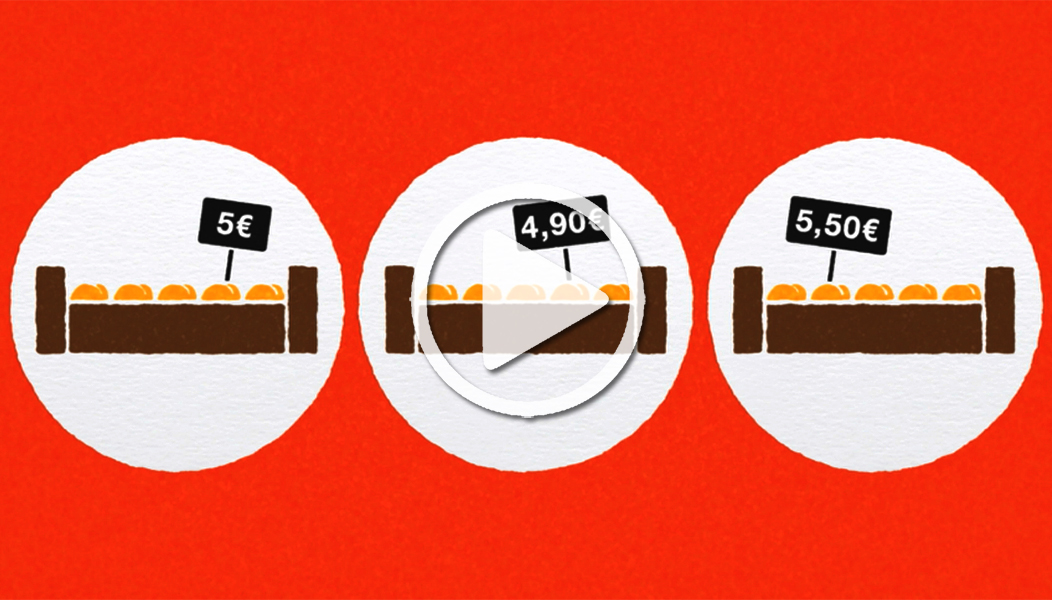 Competition
Consumers love zippies. But what is the ideal number of zippies producers: one , some or infinity? And how many producers have an influence on the price of zippies and on the customers satisfaction level?
In this video, accessible to all, you will learn more about the different degrees of potential competition and the role of the state in this area.

Source: Banque de France – Cité de l'Économie et de la Monnaie, in partnership with Universcience (This film was presented in 2013 at the exhibition "All you need to know about eco­nomics" At the Cité des sciences).

Objective: Understanding the concepts of perfect competition, monopoly and oligopoly and four conditions of perfect competition that rarely exist in reality (atomicity, free market entry, product homogeneity and information transparency). From there, get acquainted with the consequences of these different market structures for consumers (particularly with regard to price, quality, innovation). The film also addresses situations in which the legislator can influence the level of competition in an industry (prohibition or supervision of monopolies and oligopolies, public monopolies, laws on intellectual property...).

Audience: 10+ (especially from college)

Duration: 5'51''
Published on 7 November 2013.