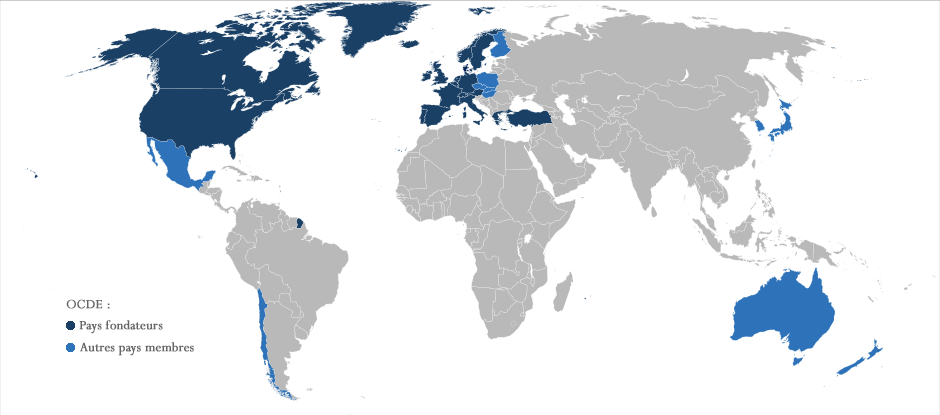 Organisations
Many organisations, both French and foreign, are charged with conducting economic analyses and/or publishing and explaining them. Here is a selection.
Links checked April 28, 2011
French associations

100000 entrepreneurs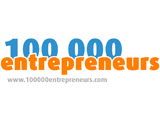 The aim of this general interest association is to encourage young people to start their own business through talks by entrepreneurs (CEOs, heads of associations, project leaders in groups or the Civil Service) in secondary schools or higher education establishments.

- 100000 entrepreneurs
(100000entrepreneurs.com)

Association of Applied Econometrics (AEA - Association d'Économétrie Appliquée)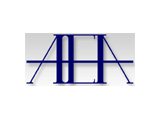 The purpose of the AEA is to promote and develop econometric applications. As stated in its charter, econometrics is defined as a number of "scientific processes which aim at identifying, explaining and forecasting economic phenomena, using formalised tools to produce, measure, structure and model the information".

- AEA
(aea-eu.net)

Association of Teachers of Economic and Social Sciences (APSES - Association des Professeurs de Sciences Économiques et Sociales)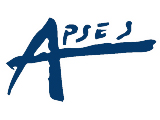 The Association of Teachers of Economic and Social Sciences is associated with the existence of the economic and social option of the French school leaving certificate. This association sets out to enable secondary school pupils to understand economic, political and social issues as well as the complexity of the world.

- APSES
(apses.org)

Association of Teachers of History and Geography (APHG - Association des Professeurs d'Histoire et de Géographie)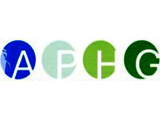 At present, the APHG comprises over 9,000 members and/or subscribers from all realms of teaching. It represents history and geography teachers in discussions with the government, teachers' unions, parents' associations and promotes their views to the public in general.

- APHG
(aphg.fr/AccueilAPHG.htm)

Circle of Economists (Cercle des économistes)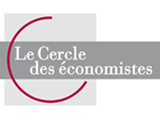 The Circle of Economists comprises thirty economists, all university professors and working (or having worked) in the private or public sector. It does not set out to produce common proposals since the approaches of its members are different. However, they have a common conviction: the importance of an open debate, accessible to the widest audience, respectful of political positions but rigorous in terms of facts and analysis

- Cercle des économistes
(lecercledeseconomistes.asso.fr)

Corporate Institute (Institut de l'entreprise)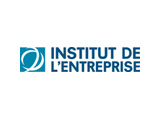 This Institute was created in 1975 and brings together major corporations. It makes a contribution to corporate thinking with a view to helping companies build up strategies to deal with major issues in society specific to the business environment and implements actions that foster a better understanding of how companies work. It also edits the educational website:"Melchior".

- Institut de l'entreprise
(institut-entreprise.fr)


French Association of Economic History (AFHE - Association Française d'Histoire Économique)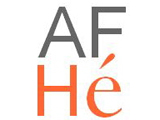 Founded in 1965, the AFHE brings together researchers, teacher-researchers and students working in the area of economic history, from Antiquity to the present day in all geographical areas, without restricting itself to "historians" in the strict sense of the term.

- AFHE
(afhe.ehess.fr)

French Association of Economic Science (AFSE - Association Française de Science Économique)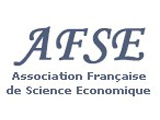 The aim of the AFSE, founded in 1950, is to bring together all French economists, respecting their diversity, from universities, research organisations, the administration or the private sector, with a view to promoting economic research, contributing to public debate and defending the interests of the profession.

- AFSE
(afse.fr)

French Association of Financial and Economic Journalists (AJEF - Association Française des Journalistes économiques et Financiers)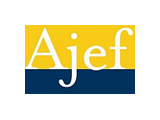 The AJEF is the oldest French association of journalists. It currently has 400 members from all branches of the media: newspapers, radio, television, Internet, etc. It's objective is two-fold: to help journalists better understand increasingly complex matters and enable them to observe ethical considerations even under pressure.

- AJEF
(ajef.net)

French Association of Political Economy (AFEP - Association Française d'Économie Politique)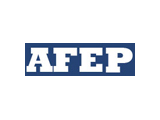 The aim of this association, launched in 2009, is to circulate ideas and strengthen economic pluralism beyond the neoclassical model. Thus, the AFEP sets out to promote pluralism in three areas: pluralism of intellectual approaches, pluralism of viewpoints and pluralism of disciplines.

- AFEP
(assoeconomiepolitique.org)

French Banking Federation (FBF - Fédération Bancaire Française)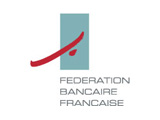 The FBF is the professional organisation that represents all the banks domiciled in France as well as French banks domiciled abroad. It counts 450 member banks of all types (commercial, mutual and cooperative banks), both French and foreign. It also edits the website "les clés de la banque".

- Fédération Bancaire Française
(fbf.fr)

French Federation of Insurance Companies (FFSA - Fédération Française des Sociétés d'Assurances)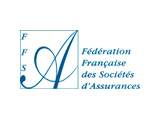 Created in 1937, in the form of a trade union, the FFSA brings together 248 companies representing 90% of the French insurance market and almost 100% of the international activity of the companies in this market.

- Fédération Française des Sociétés d'Assurances
(ffsa.fr)

French Society of Statistics



The French Society of Statistics (SFdS) aims at promoting the use and understanding of statistics, and to foster its methodological development. Its website lists activities conducted by the SFdS and its various groups, and puts many statistical resources at your disposal.

- French Society of Statistics
(sfds.asso.fr)

Institute for Economic and Social Development (IDIES - Institut pour le Développement de l'Information Économique et Sociale)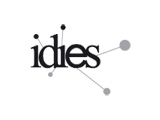 Created in 2007, IDIES is an association under the 1901 Act. It strives to produce high-quality, independent and pluralistic economic and social information. IDIES sets out to lead discussions on the prerequisites for the economic and social information needed for the quality of our democratic life.

- IDIES
(idies.org)


National Association of Teachers of Economics and Management (APEG - Association nationale des Professeurs d'Économie et de Gestion)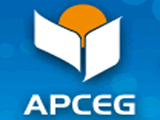 This association brings together teachers of communication, economics and management as a whole irrespective of their specialisation. These teachers may be tenured or otherwise and work in a public or government-aided secondary school or a higher education establishment.

- APEG
(apeg.info)

The Clionautes –(Les Clionautes)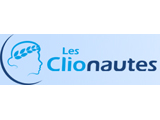 The Clionautes is an association under the 1901 Act that sets out to promote the educational use of information and communication technologies in the teaching of history and geography.

- Les Clionautes
(clionautes.org)
Foreign associations

American Economic Association (AEA)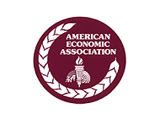 Created in 1885, the AEA encourages economic research, especially the historical and statistical study of the actual conditions of industrial life, issues publications on economic subjects, and promotes perfect freedom of economic discussion.

- American Economic Association
(vanderbilt.edu/AEA)

Association of European Economics Education (AEEE)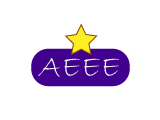 The AEEE is a European association that brings together professionals in economics and business education. Every two years an AEEE conference is held in a different country, giving members opportunities to share ideas about classroom practice and observe a wide range of current developments.

- AEEE
(economicseducation.eu)

European Economic Association (EEA)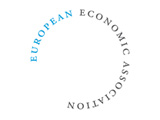 The EEA is an international scientific body, with membership open to all persons involved or interested in economics. It was founded in the mid-1980s.




- European Economic Association
(eeassoc.org)
French institutions

Banque de France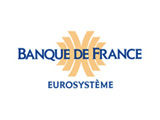 The Banque de France is France's central bank. It is part of the Eurosystem, which is made up of the European Central Bank and the national central banks of the euro area. It strives to ensure monetary and financial stability as well as the security of means of payment. It produces and distributes a share of euro banknotes. It offers services to companies and individuals: credit mediation, management of over-indebtedness, etc.

- Banque de France
(banque-france.fr)

Economic Analysis, Research and Statistics Directorate (DARES - Direction de l'animation de la recherche, des études et des statistiques)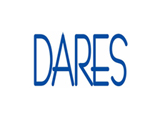 This Directorate of the French central public administration comes under the joint aegis of the Ministry for the Economy and Finance and the Ministry of Labour. The DARES constructs and analyses statistics on the French labour market. It works, inter alia, with the French public employment agency (Pôle emploi). It publishes research work on labour, unemployment and employment.

- DARES
(travail-emploi-sante.gouv.fr/etudes-recherche-statistiques-de,76/etudes-et-recherche,77/publications-dares,98)

Financial Markets Authority (AMF - L'Autorité des marchés financiers)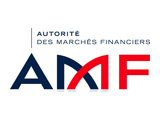 The AMF is an independent public body. Its remit is to safeguard investments in financial instruments and in all other savings and investment vehicles, ensure that investors receive material information, and maintain orderly financial markets. The AMF also lends its support to financial market regulation at the European and International levels.

- Autorité des Marchés Financiers
(amf-france.org)

French Council of Economic Analysis (CAE - Conseil d'Analyse Économique)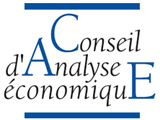 The CAE is a multi-disciplinary advisory body comprising around 30 renowned economists with different specialisations. Reporting to the French Prime Minister, the CAE's mission is to "shed light, by comparing viewpoints and analyses, on the government's economic decisions".

- French Council of Economic Analysis
(cae.gouv.fr)

French Overseas Departments Note-Issuing Bank (IEDOM - Institut d'Émission des Départements d'Outre-mer)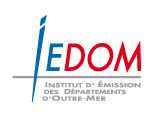 The IEDOM is a central bank that performs its operations within a decentralised structure, the Eurosystem, comprised of the European Central Bank and national central banks. It is specifically responsible for ensuring territorial continuity in terms of currency on behalf of the Banque de France in the four overseas departments and in the collectivities of Mayotte, Saint Pierre and Miquelon, Saint Barthelemy and Saint Martin.

- IEDOM
(iedom.fr)

French overseas note-issuing bank (Institut d'émission d'outre-mer – IEOM)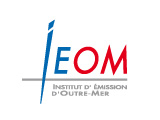 The IEOM is the central bank of the French overseas territories in the Pacific (New Caledonia, French Polynesia, and Wallis and Futuna). It issues the CFP franc and it ensures the smooth functioning of credit institutions.

- IEOM
(ieom.fr)

Ministry of the Economy, Finance and Industry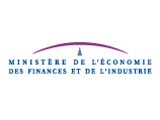 Under the aegis of the Minister of the Economy, Finance and Industry, the Ministry prepares and implements government policy in the area of economics and finance, consumption and fraud control, foreign trade, industry, energy and commodities, post and electronic communications and tourism.

- Ministry of the Economy, Finance and Industry
(economie.gouv.fr)

National Institute of Statistics and Economic Studies (INSEE - Institut national de la statistique et des études économiques)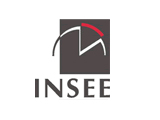 This institute is responsible for producing, analysing and diffusing official statistics in France: quarterly and annual national accounts, assessments of national population size, the unemployment rate, etc. It is a General Directorate of the Ministry of the Economy, Finance and Industry. It has de facto independence from the government, henceforth guaranteed by law.

- INSEE
(insee.fr)

Strategic Analysis Centre (Centre d'Analyse Stratégique)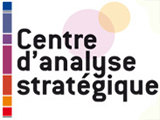 The Centre's mission is to advise the government on economic, social, environmental and technologic policy issues. It takes into account, in its different published studies, the long-term strategies defined at the Community level, in particular in the context of the Lisbon strategy.

- Strategic Analysis Centre
(strategie.gouv.fr)
Foreign institutions

Eurostat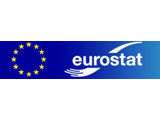 This General Directorate of the European Commission is responsible for providing the European Union with high-quality statistical information, mainly by collecting, harmonising and aggregating data published by the national statistical institutes of EU Member States, accession countries and EFTA countries.

Eurostat
(epp.eurostat.ec.europa.eu/portal/page/portal/eurostat/home)

Food and Agriculture Organization (FAO)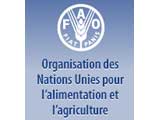 The FAO is a specialised agency of the United Nations. It has over 190 members. Its aim is to ensure food security for all.

- FAO
(fao.org/index_fr.htm)

International Labour Organisation (ILO)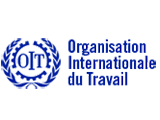 The ILO is the only 'tripartite' United Nations agency that brings together representatives of governments, employers and workers to jointly shape policies and programmes promoting decent work for all. To this end, it is charged with defining and monitoring international labour standards at the global level.

- International Labour Organisation
(ilo.org/global/lang--fr/index.htm)

International Monetary Fund (IMF)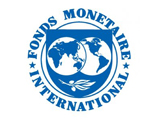 The International Monetary Fund (IMF) is an organisation of 187 countries, working to foster global monetary cooperation, secure financial stability, facilitate international trade, promote high employment and sustainable economic growth, and reduce poverty around the world.

- International Monetary Fund
(imf.org/external/french/index.htm)


Organisation for Economic Co-operation and Development (OECD)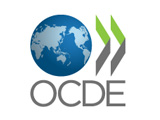 The OECD is an international economic research organisation, whose member countries, mainly from the developed world, share a system of democratic government and market economy. The mission of the OECD is to promote policies that will improve the economic and social well-being of people around the world. It also provides a forum in which governments can work together to share experiences and seek solutions to common problems.

- OECD
(oecd.org)

The European Central Bank (ECB)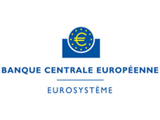 The ECB forms, with the national central banks of the countries that have adopted the euro, the Eurosystem, which is the monetary authority in charge of the single European currency, the euro. Its main task is to maintain price stability in the euro area and, thus, to preserve the purchasing power of the euro. The euro area includes the 17 countries of the European Union that have introduced the euro since 1999.

- The European Central Bank
(ecb.int/ecb/html/index.fr.htm)

United Nations Conference on Trade and Development (UNCTAD)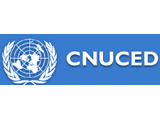 Established by the UN in 1964, UNCTAD sets out to promote the development-friendly integration of developing countries into the world economy. This requires rebalancing trade, which in turn implies access for the countries of the South to markets of the North and an improvement in the terms of trade.

- UNCTAD
(unctad.org)

United Nations Development Programme (UNDP)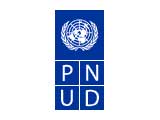 UNDP is the UN's global development network. It advocates for change and connecting countries to knowledge, experience and resources to help people build a better life. It is on the ground in 172 countries, working with them on their own solutions to global and national development challenges.

- UNDP
(undp.org/french)

World Bank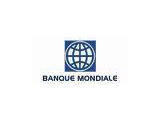 The World Bank is a vital source of financial and technical assistance to developing countries around the world. Its mission is to fight poverty with passion and professionalism for lasting results and to help people help themselves and their environment by providing resources, sharing knowledge, building capacity and forging partnerships in the public and private sectors.

- World Bank
(banquemondiale.org)

World Trade Organization (WTO)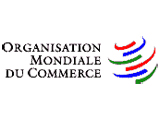 The WTO is an international organisation that deals with the rules of trade between nations. At its heart are the WTO agreements, negotiated and signed in April 1994 in Marrakech by the bulk of the world's trading nations and ratified in their parliaments.

- World Trade Organization
(wto.org/indexfr.htm)
Published on 6 July 2011.