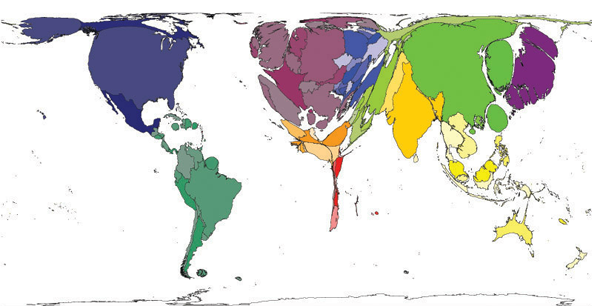 The world as you have never seen it (1)
This website was conceived by American geographers; it enables you to see the world map change according to the indicators you choose.
Over 700 maps are available; some even change in a dynamic way!

Language : English, Spanish, Chinese

- Worldmapper
(worldmapper.org)
Published on 21 March 2012.