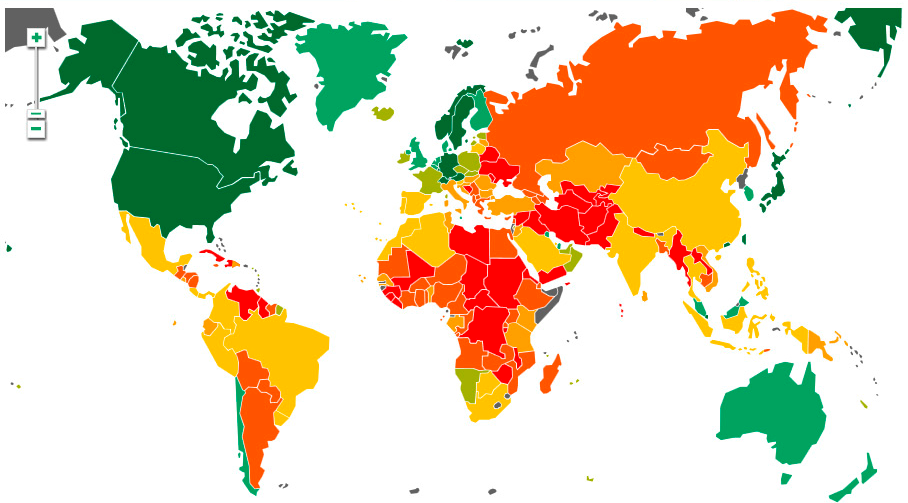 Assessment of country risk (COFACE)
Created by the French export credit insurance agency (COFACE), this interactive map enables users to easily access the country risk assessments conducted by this company.
160 country assessments carried out using macroeconomic, financial and political data are summarised and regularly updated. In particular, these assessments are intended for firms wishing to develop their business abroad.

The map allows users to view the COFACE risk rating of each country (from the least to the most risky: A1, A2, A3, A4, B, C or D). It also gives access to the page showing the main economic indicators of the country, its strengths and weaknesses, and a more in-depth analysis. It is also possible to make cross-country comparisons.

Language: french

- Évaluation des risques-pays (COFACE)

Published on 20 October 2015.