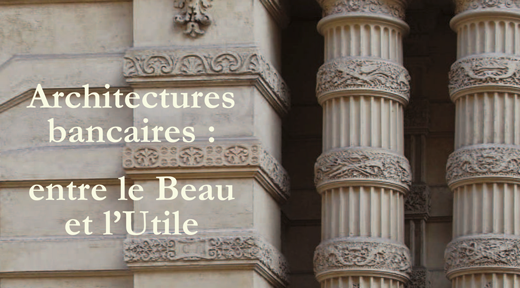 Bank architecture: between Beauty and Functionality
The Cité de l'économie et de la monnaie – which will be located in summer 2015 in an ancient branch of the Banque de France in 2014, renowned for its outstanding architecture – could not fail to mention the conference "Bank architecture: between Beauty and Functionality".
The Histara team – History of art, history of representations and archeology – presented, indeed, a day of conferences on the theme of bank architecture, on November 17th, 2011, at the Institut National d'Histoire de l'Art in Paris.

Banque de France buildings were presented: "the Banque de France, from the Hotel Massiac to the Hotel de Toulouse", as well as the underground shelter where the gold of France is kept, thanks to a film documentary on its construction.

Regarding the theme "banks create architecture", a focus was made on the central Agency of the Société Générale.

Free admission.
Published on 25 November 2011.