"Les supercheries financières" (financial scams) is a French series of two-minute animated episodes presenting some of the greatest financial scams of the 20th and 20st centuries.
With humour, they show the imagination and audacity of crooks from the world over as well as the naivety of many of their contemporaries.

This series is co-produced by Doncvoilà Productions and France Télévision.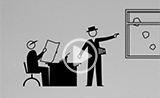 Épisode 1 :
Louis Einricht et son essence révolutionnaire
(1916 – États-Unis)
- Voir l'épisode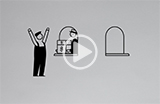 Épisode 2 :
Charles Ponzi propose aux épargnants des taux d'intérêt de 50 %
(1919 – États-Unis)
- Voir l'épisode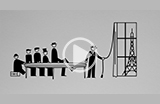 Épisode 3 :
Victor Lustig brade la Tour Eiffel
(1925 – France)
- Voir l'épisode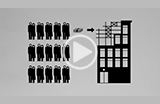 Épisode 4 :
Harry Clapham et le charity business
(1928 – Grande-Bretagne)
- Voir l'épisode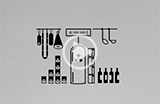 Épisode 5 :
Michel de Rozier contre l'uranium soviétique
(1950 – France)
- Voir l'épisode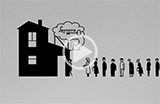 Épisode 6 :
Leonora da Silva et ses appartements au paradis
(1960 – Brésil)
- Voir l'épisode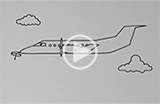 Épisode 7 :
Bonassoli, de Villegas et la recherche pétrolière
(1975 – France)
- Voir l'épisode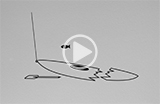 Épisode 8 :
John Darwin et l'assurance-vie
(2002 – Grande-Bretagne)
- Voir l'épisode
Retrouvez toutes les supercheries sur le site de France TV
Published on 09 May 2014. Updated on 12 September 2019