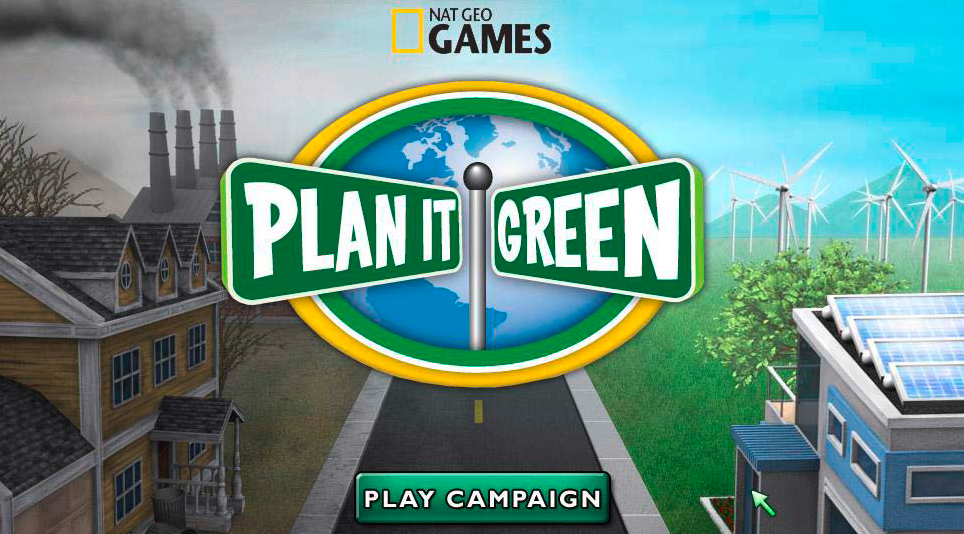 Plant it green
Can we transform an existing city into "Greencity"?
Source: National Geographic kids

Objective: Bring nature in the heart of the city and create a cleaner future by building eco-friendly house, by developing new jobs and industries respectful of the environment.

This game is not for free but you can play one hour free trial.

Type: Strategy

Audience: 12+

Language: English, French



Published on 21 August 2012.