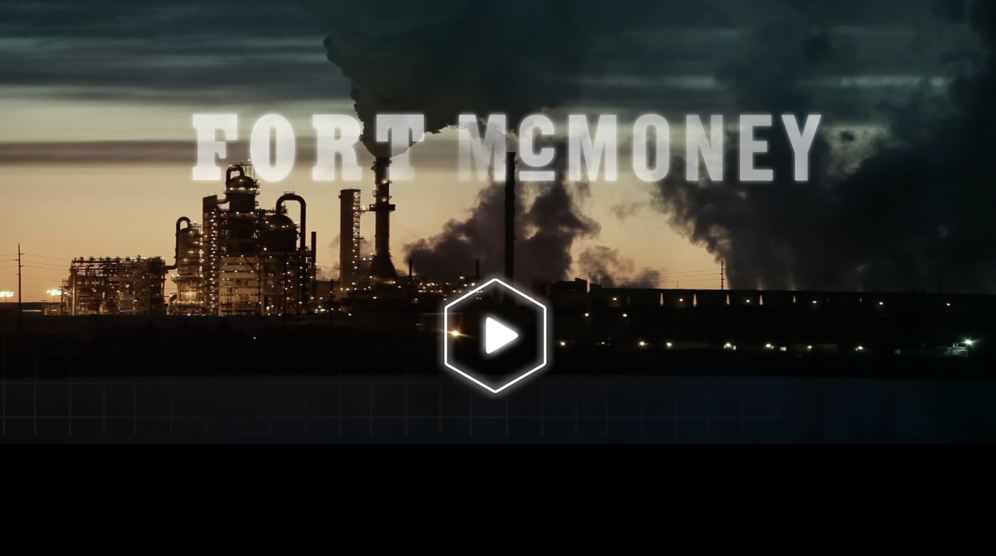 Fort McMoney
An interactive documentary on Fort McMurray, a real town in Canada which in recent years has been at the centre of a major oil boom. The film takes you into a virtual world where your choices can shape the town's economic, social and environmental future. Walk around, meet the residents, ask them questions and listen to their point of view. As you play, you'll earn experience points that will let you take part in the decision-making processes and in referendums.
Objective: The aim is to make players ask themselves questions and make choices in complex environments, tackling dilemmas such as the trade-off between economic and environmental objectives. Players collect experience points: the more residents you meet (mayor, employees, business leaders, NGO members, etc.), the more you earn. The town also holds virtual referendums. New chapters will be added to the documentary on 2 February (episode 2), 9 February (episode 3) and 16 February 2014 (epilogue). For more details, consult the press articles posted online by our media partners..

Source: A web documentary created by David Dufresne, produced by Toxa and Canada's National Film Bureau, in association with Arte and in partnership with Le Monde, Radio-Canada, the Globe and Mail and Süddeutche.de.

Type of game: Interactive web documentary

Audience: 14+

Languages: French, English, German





Web documentary (trailer):

Published on 3 April 2014.