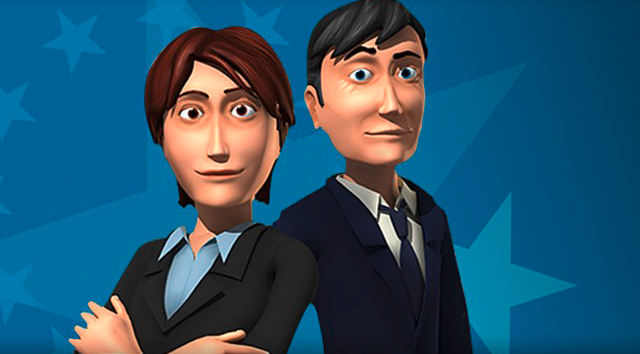 Knut mission
In this game, proposed by the Brittany region, you play as a European commissioner facing a maritime disaster with serious economic and environmental consequences. Warning: You must be attentive to many stakeholders with sometimes conflicting interests, and time is running out!
Source: Brittany region

Objective: Be sensitized by the work of European institutions by analysing various events and conditions. Meet with stakeholders taking into account public opinion; propose measures (immediate actions, sanctions, prevention ..) and submit them to vote by the European Parliament.

Type: Simulation Game

Audience: 14+

Language: French

Trailer:






Published on 5 November 2013.